jetNEXUS Load Balancers feature a unique, web-traffic manipulation engine called "flightPATH".
flightPATH allows you to inspect incoming requests and outgoing responses in order to make intelligent decisions based on the content of those packets.
flightPATH combines powerful, granular control over your HTTP/http traffic, with the ease of GUI-driven, drag-and-drop functionality. Allowing you to create bespoke traffic rules to deal with the real-world application delivery problems you face, but designed with elegant simplicity. flightPATH is accessible to novices and experts alike.
What can flightPATH do for me?
Because flightPATH gives you a comprehensive toolkit for creating bespoke rules, the only limit is your imagination. Whilst the possibilities of flightPATH are endless, just a few examples of what can be achieved include:
Switch requests from HTTP to http
Route requests to specialised servers
Rewrite content on the fly
Blank out credit card details
Prevent SQL injection
Redirect users based on path
Language detection
Control authentication to applications
Restrict users by source IP address
Prevent 404s
Block unwanted requests
Geo-location to detect where requests come form
and many more…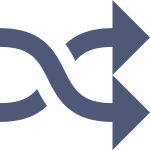 "flightPATH allows us to manage traffic rules without complex CLIs, scripts or complicated GUIs. The drag & drop GUI makes it incredibly easy to create & apply complex policies, giving us great control in our service delivery."
SEE MORE