As application architectures evolve, advanced load balancing is becoming ever more important. If you haven't made the move yet, here are four reasons why you should.
Resilience
Operating in an HA configuration, jetNEXUS intelligently directs traffic among healthy servers in order to remove single-points-of-failure, optimise utilisation and guarantee always-available applications.
"Fundamentally, edgeNEXUS offers us the scalability and resilience that we require. If a host, switch or site fails, we know that there will be no disruption to service delivery." Chime Communications
"The ALB-X has delivered an 18 second reduction in load time which enables us to provide a faster and more user friendly experience." Newport City Homes
Scalability
jetNEXUS load balancers provide a future-proof platform that allows clients to scale services or deploy new applications seamlessly.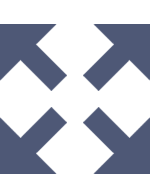 "Our business is always growing, and as such we're likely to add more off-site servers for greater capacity and resiliency. edgeNEXUS load balancers enable us to expand our requirements both quickly and cost-effectively." Addison Lee
Control
Easy to deploy, configure and use, with an intuitive, drag and drop GUI that means even complex traffic manipulation policies can be implemented within minutes.
"The level of administration, management and monitoring offered by the ALB-X is far superior to all the alternative solutions we considered. In fact the edgeNEXUS appliance is simpler to maintain and use than the F5 and Citrix NetScaler solutions used in other SDL locations." SDL