Welcome to Test Drive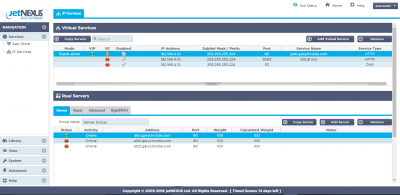 We have the most beautiful and easiest to use ADC/Load balancing, WAF and GSLB products available.
But don't take our word for it. Try our instant online test drive.
If you click the button below within seconds you will be provided with a dedicated login including some sample config and servers that you can change and play with to get you started.
Warning:
Once you click this button your expectations of how easy this type of technology may be changed forever.
You may be disappointed with your current solution
You may change your opinion on the technical ability of the current loadbalancer/ADC team
You will worry yourself, friends and family by using words such as beautiful, elegant and easy to use for describing a load balancing product
Test Drive some Great IT security tools
Damn Vulnerable Web App (DVWA) 

A configurable Target web server that can be used to test your WAF and Attack tool

DVWA Tutorial 

ZAP Web Application Attack Tool

Web Application Attack Tool is a vulnerability scanner based on OWASP ZAP

 ZAP setup