Your Load Balancing Experts
We are a load balancing company who are passionate about our application delivery products and our customers.
Our products ensure that your applications are delivered to end users in a fast, secure and resilient way so that you can worry less and deliver the right business outcomes.
Why choose us as your load balancer/ADC partner?
Choose us because we offer the easiest to use technology without sacrificing features or performance.
We back this up with outstanding support and care, delivered under a fair and cost effective pricing model.
jetNEXUS load balancer/ADC (Application Delivery Controller) ensure that your core business applications are always available and delivered securely to end users with speed and efficiency.
Layer 4-7 Load Balancing
Application Acceleration
Pre-Authorisation and Single Sign-On
Web Application Firewall
Advanced Traffic Management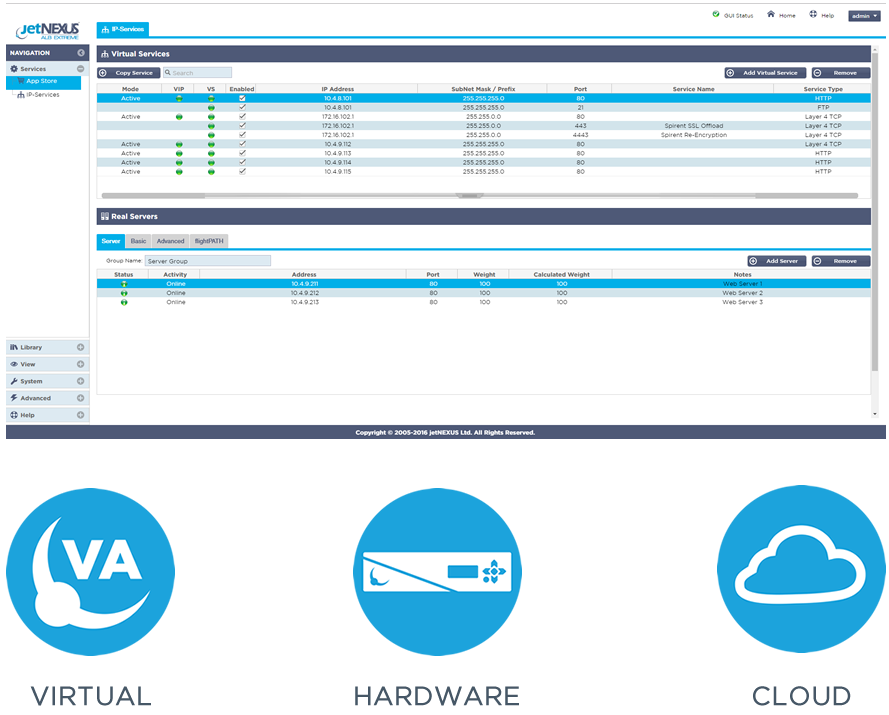 Distribute data between multiple data centers and clouds to deliver fast, scalable and resilient applications regardless of location. Implement load balancing and fail over policies based on several criteria, including advanced health checks and user geo-location
Resiliency and Disaster Recovery Run two data centers in an Active-Passive architecture so that if one data center fails, traffic will be sent to the other.
Load Balancing and Geo-Location Distribute traffic between multiple data centers in an Active-Active architecture based on specific criteria including: fixed weight, round robin, data center health check, geo-location of the client etc.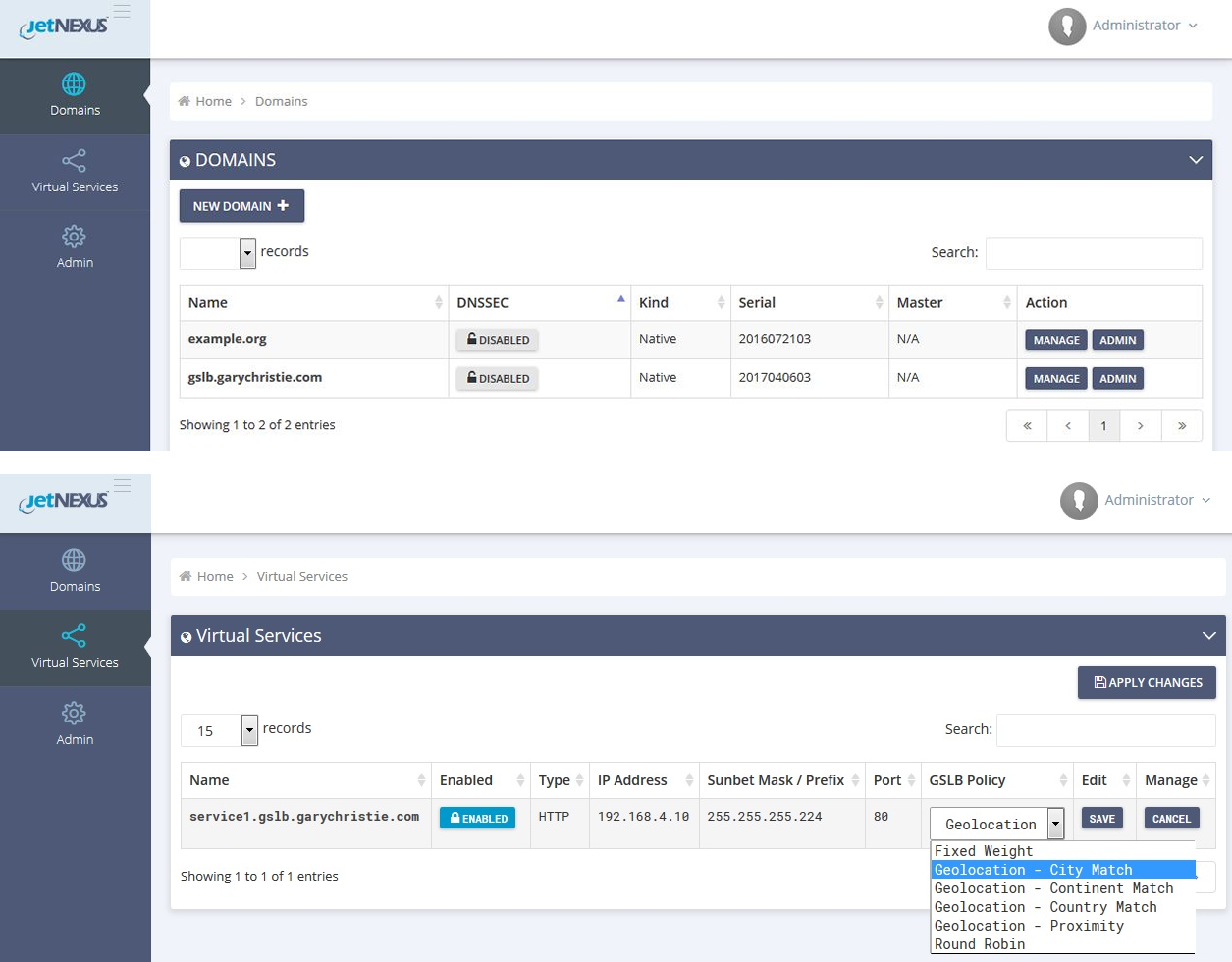 The jetNEXUS Web Application Firewall incorporates industry leading, hardened firewall technology to provide Layer 7 application protection for web-based applications.
Satisfy PCI-DSS and OWASP Application Firewall requirements
Leading edge Containerisation technology
Isolate each Application Firewall instance
Fast and easy to deploy and configure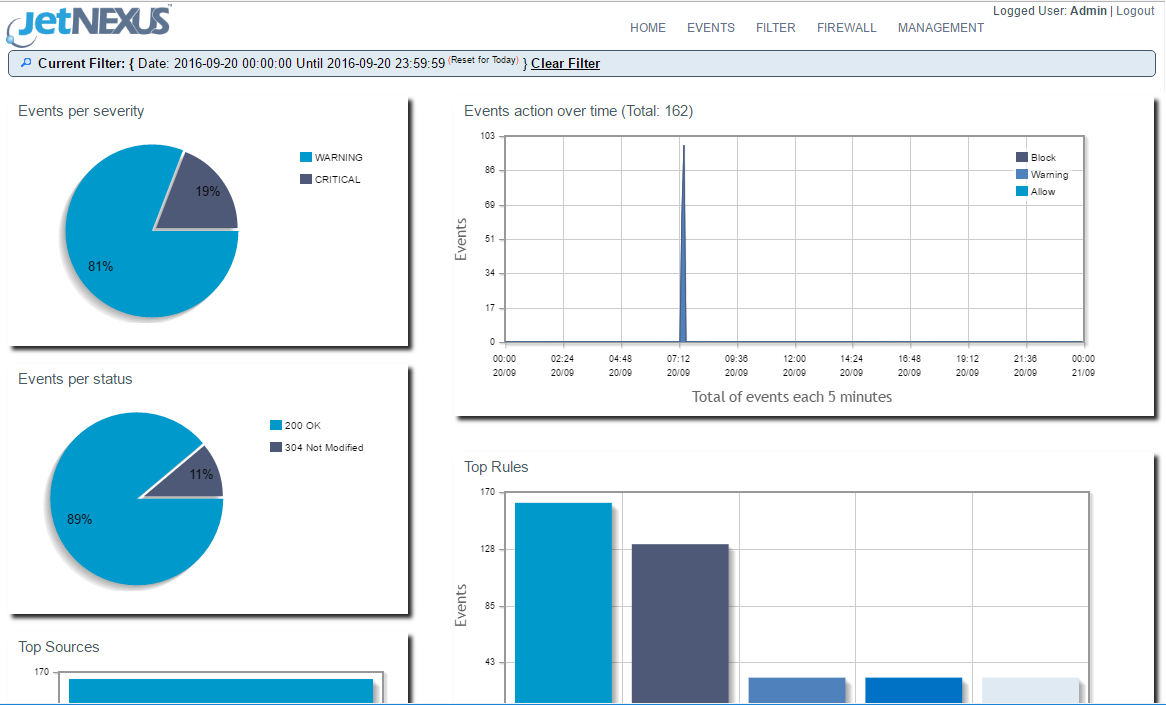 Protect and Scale Your Applications
The features and tools required at the edge of your network for secure, reliable and scalable application delivery.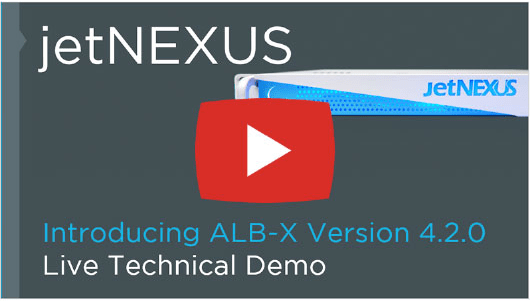 You'll Be In Good Company 
Our technology is used by the smallest startups with big ideas and small budgets all the way to global enterprises and anything in between. We love them all the same!
"Having technically reviewed the solutions available in the market place, we felt that jetNEXUS hit all the functionality of the big players at a very reasonable price point for the feature set available."
Don't take our word for it – take a free trial
Hardware, software or even your own online image complete with a full test environment. Just let us know what you need here