I recently needed to explain what a Loadbalancer, WAF and GSLB is/does in the simplest way possible so I thought I would try and test it out on my 6 year old Boy Charlie.
For some reason he was not as enthusiastic about this as I was so I needed to change the analogy slightly (Always Lego or Animals seems to work)
I bring you the monkey Load Balancing, WAF and GSLB Analogy 🙂
In reality there are many new people joining our wonderful industry every day so maybe someone else may get something from this 🙂 (or at least have a laugh)
# NoMonkeysWereHurtInThisProduction
KEY
Banana = User request

Monkey =  Application server
The Load balancer
Lots of people send in Bananas  to feed the monkeys – A lot more than one monkey  could eat!
We have to share the bananas between the monkeys so everyone gets a fair amount
We also need to health check the monkeys to know if they are poorly or too full up and then not to send them any more bananas for a while
Sometimes we even  change even the feeding policy so the big monkeys get more food or the faster eaters keep getting fed!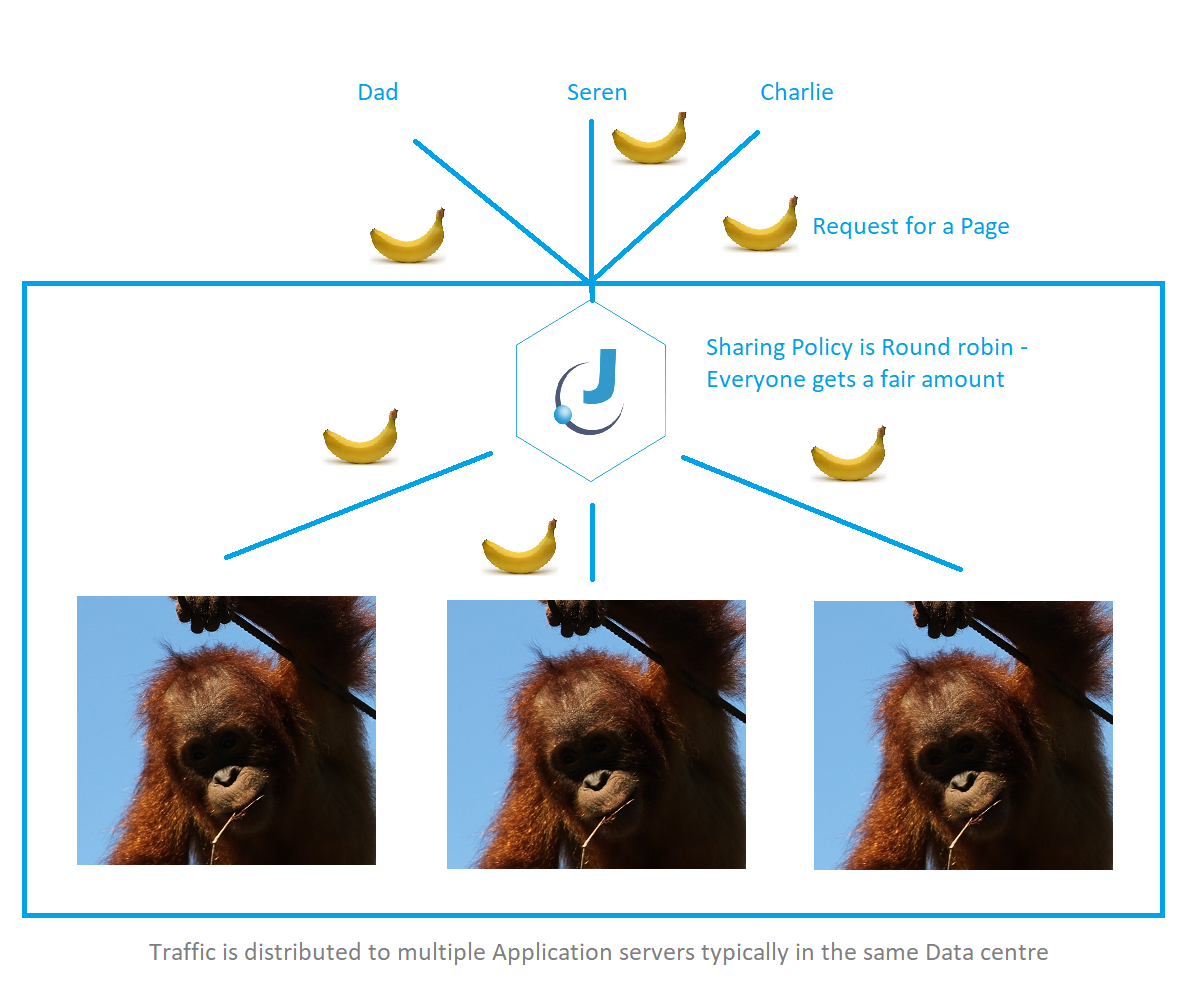 The monkey (M)WAF – Web Application Firewall
It is important to look after the monkeys and keep them safe
Lots of people send bananas to the monkeys and we don't know much about these people
Some of the people are unkind and want to make the monkeys unwell
Our job is to work out who just wants to feed the monkeys and who it trying to make them unwell.
This is hard as most bananas look very similar
Sometimes bad people even send in something that looks like a banana to trick the monkey into eating it and making them sick that could then spread to other animals in the zoo.
Sometimes  naughty people send loads and loads of bad Bananas to the monkeys so that there is no space for the nice bananas (DDOS 😉 )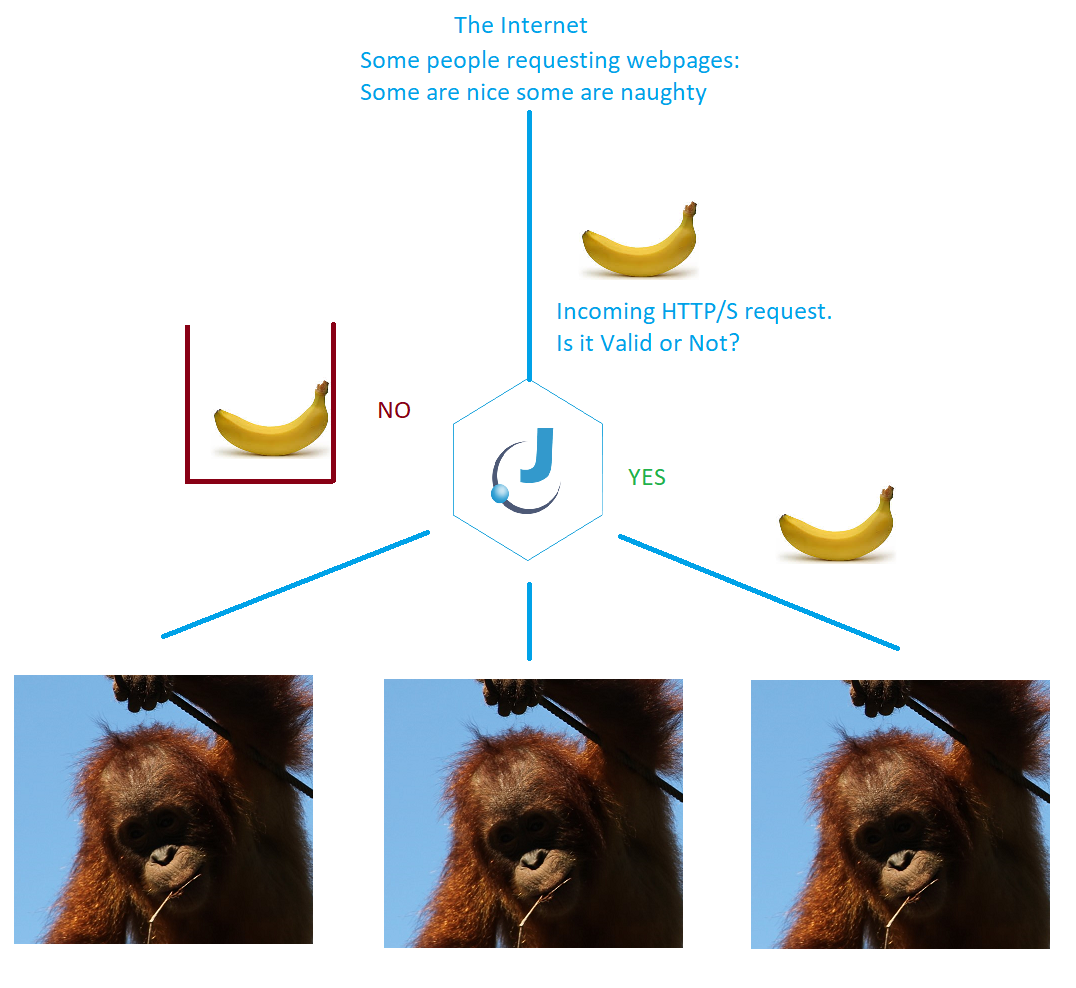 GSLB – Global Server Load Balancer
Not sure if this one works so well : -) Anyhow…
We need to decide how many bananas get sent to the different zoos
Sometimes the monkeys live at different zoos, Some zoos are fixed and some move about.
Sometime the zoos are very far apart – even different countries!
It is important there are always monkeys to eat the bananas so it's a good idea to have then in different places in case they all catch something in one zoo.
Some zoos only have monkeys when other zoos are full so there is no point wasting bananas sending them to an empty zoo
Some zoos have monkeys that are very full up or not well and should not be eating any more.
Some zoos are much larger than others and need more bananas (as long as the monkeys are all well)
Sometimes its best to feed the local zoo as it takes a long time to go and feed one that could even be in a different country!