edgeNEXUS has an OEM partnership with HP to deliver advanced load balancing and ADC (Application Delivery Control) technology on leading HP servers.
Fully Integrated HP Load Balancer
Combining the innovative load balancing capabilities of edgeNEXUS with the power and flexibility of HP servers, this new agreement enables HP customers to deploy a fully integrated, highly efficient hardware ADC solution to improve the performance, scalability and reliability of applications for a superb user experience.
edgeNEXUS Support Expansion & Deliver Advanced Load Balancing Globally with HPE OEM
Read our press release to discover how edgeNEXUS is driving application performance, scalability and agility in our new HPE OEM agreement delivering powerful load balancing technology on leading HPE servers.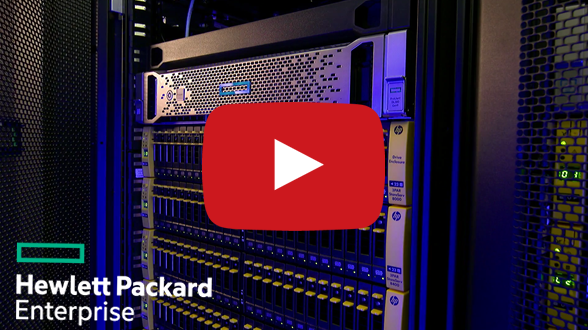 Featuring:
Layer 4-7 Load Balancing
Pre-Authentication and Single Sign-On
Reverse Proxy
Web Application Firewall
Advanced Traffic Management
SSL Offload
Content Caching
Compression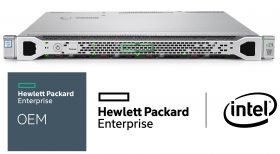 Why HPE?
This OEM partnership represents the first of its kind for HPE. Traditionally load balancing functionality has been fulfilled by third party vendors, now the whole hardware stack can be supplied, controlled and supported by HPE and its partners.
Best-of-breed integrated solution
All HPE stack
Unrivalled global support by HPE
Outstanding performance
Powerful solution for the most demanding workloads
Industry standard servers to guarantee resiliency for mission critical applications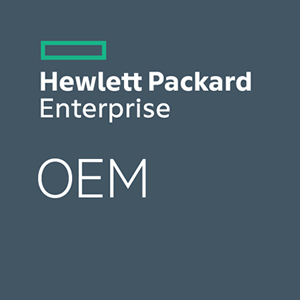 Enter The Modern Load Balancer
Discover how HPE and edgeNEXUS have teamed up to reduce the complexities and costs associated with legacy load balancing solutions, allowing customers to deploy mission-critical load balancing on high-performance servers.
"Customers select load balancing solutions that never go down, and our participation in the HPE OEM Program allows us to deeply integrate our software with HPE hardware to deliver a high-level of performance customers may not otherwise get from a standards-based server solution."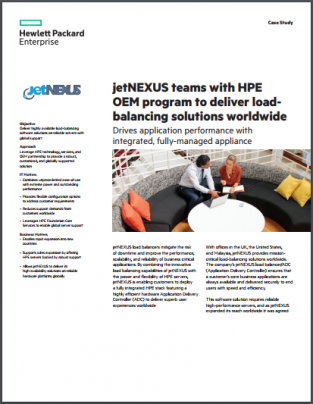 Delivering Exceptional Solutions and Support Globally
Neil Pringle, EMEA OEM Director for HPE comments, "This is mission critical technology and edgeNEXUS has over a decade of experience focused on developing and deploying application delivery solutions. edgeNEXUS load balancers are certified by leading technology partners and are deployed in resilient infrastructures around the world.
By eliminating the need for external load balancers with an OEM that can be sold and supported globally, HP and edgeNEXUS are able to reduce the complexities and TCO associated with external load balancing solutions."