edgeNEXUS Support
Smarter, Faster, Dedicated. We've Got You Covered
Our Ethos
Providing great support isn't about putting nice words on a website, it's about an on-going commitment to providing a quality of service.
The bedrock of our success lies in the reputation we've built with our clients and that's something we work hard to maintain every day. We understand the business critical nature of our technology and are experienced enough to know just how complicated infrastructures can be. Because of this, we apply a forensic approach to troubleshooting and take true ownership rather than just passing-the-buck.
edgeNEXUS Support includes:
Highly experienced engineers

Remote hands and dial-in fix

Dedicated teams

Software upgrades

Regular technical updates

A wealth of technical resources at User Central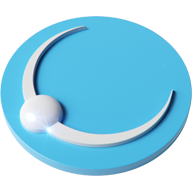 The Personal Touch
We don't use call centres and we don't outsource our support.
As a edgeNEXUS customer, you'll be assigned to a specific support team and you'll always deal with the same group of skilled engineers. This way we build a better understanding of your deployment, infrastructure and personnel, enabling the fastest possible resolution of issues. Each team is actively targeted on keeping their clients happy and we welcome as much feedback as you can give us. We expect you to hold us to the promises we've made. If you're an existing customer reading this and you think we've slipped below the levels we set ourselves, we want to hear from you right now.
"edgeNEXUS has been invaluable to helping our IT work, whether it be from a pre -sales perspective or thanks to the superb day-to-day support that we receive from their technical staff. "
"The support was excellent throughout our evaluation with any questions I had answered very promptly. I highly recommend edgeNEXUS – If only all IT suppliers were this easy to deal with!"
"Support is first class, edgeNEXUS truly value their customers."