Load Balanced Container Microservices
edgeNEXUS loves containerisation and the concept of load balanced Microservices. As well as building the most fully featured micro service load balancer available it can also act as a container host.
edgeNEXUS as a Docker Host
In addition, we use containerisation internally on the edgeNEXUS ALB-X load balancer to run apps and provide isolation between our products.
Leveraging containerisation technology we are able to run a edgeNEXUS container on edgeNEXUS to provide an isolated multi tenancy solution – A hall of mirrors.
Combining the power of containerisation with Application Delivery Controller technology enables organisations to build a robust yet flexible Application Delivery Platform (ADP) to serve the diverse and demanding needs of its users. The edgeNEXUS ADC provides a nice environment on which to run Docker based apps with an easy to use GUI and comprehensive REST API.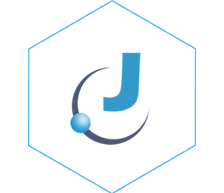 How to Run a Docker Container on edgeNEXUS
There are a couple of ways to deploy containers onto the edgeNEXUS ALB-X load balancer.
Visit the edgeNEXUS App Store (either directly or embedded into the load balancer GUI). You can then download directly into the product or download a Smartfile for upload to your device.
Make your own container by going to the edgeNEXUS Forge. To make your own you will need your Docker container image which is available on docker.com. You will also need the machine ID of the edgeNEXUS ALB-X load balancer where you wish to run it.
We recommend using the edgeNEXUS base image or ensure the cost is migrated into your own image
If you like what you have made please contact info@edgenexus.io and we can put it on the edgeNEXUS App Store so that others can benefit.