For Public Sector
Smart, Cost Effective
Load Balancing Solutions
edgeNEXUS Application Delivery For Public Sector
Enabling public sector organisations to cost-effectively deliver highly available applications and scale online services.
edgeNEXUS has been working with public sector organisations for many years and understands the unique challenges they encounter. Faced with stringent budget cuts, on-going drives to meet efficiency targets and increasing demand to make services available online, public sector organisations need to make the right technology choice to meet these conflicting goals.
edgeNEXUS Load Balancers:
Guarantee Service Delivery
Improve End User Experience
Increase Network Resilience
Easy-To-Use, Yet Feature-Rich
Implement Traffic Routing Rules
Secure Business Critical Applications
Quick To Deploy, Easy To Manage, Instant Results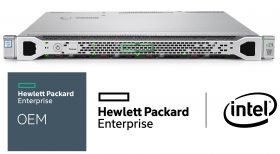 "I highly recommend edgeNEXUS – If only all IT suppliers were this easy to deal with!"
"We chose the edgeNEXUS ALB-X VA based on value for money and the fact that it fitted into our virtualization policy. Being a VMware Ready virtual appliance, we had it setup in less than one hour and it now supports our 36,000 users."
"The ALB-X has delivered an 18 second reduction in load time which enables us to provide a faster and more user friendly experience."
edgeNEXUS Highlights for Public Sector
Virtual Appliance
edgeNEXUS Virtual Appliances, available for both VMware and Microsoft Hyper-V, are provided without restrictions on throughput and services, which makes them a great fit for public sector organisations with strong virtualisation policies.
Replace NLB
edgeNEXUS is commonly used within public sector organisations to replace Windows NLB, allowing our clients to enjoy the benefits of advanced load balancing technology without the prohibitive costs typically associated with next-gen solutions.
High Performance, Low Cost
The simplicity and scalability of edgeNEXUS load balancers makes them accessible to the majority of public sector organisations who are tasked with sourcing high performance yet cost efficient solutions. edgeNEXUS is deployed in a range of government organisations from large NHS trusts to councils and universities.
Case Studies
Newport City Homes
Newport City Homes replace Windows NLB with edgeNEXUS advanced load balancing technology to reduce page download time by 18 seconds & deliver an exceptional end-user experience.
TCS Education
TCS Education System replace Microsoft NLB solution with edgeNEXUS ALB-X virtual appliances Load Balancer and experience an improvement in website performance and scalability.
UNITE Student Living
UNITE choose edgeNEXUS accelerating load balancing technology over competition for advanced traffic management, superb value & exceptional technical support.