jetNEXUS load balancer/ADC (Application Delivery Controller) ensure that your core business applications are always available and delivered securely to end users with speed and efficiency.
Layer 4-7 Load Balancing
Application Acceleration
Pre-Authorisation and Single Sign-On
Web Application Firewall
Advanced Traffic Management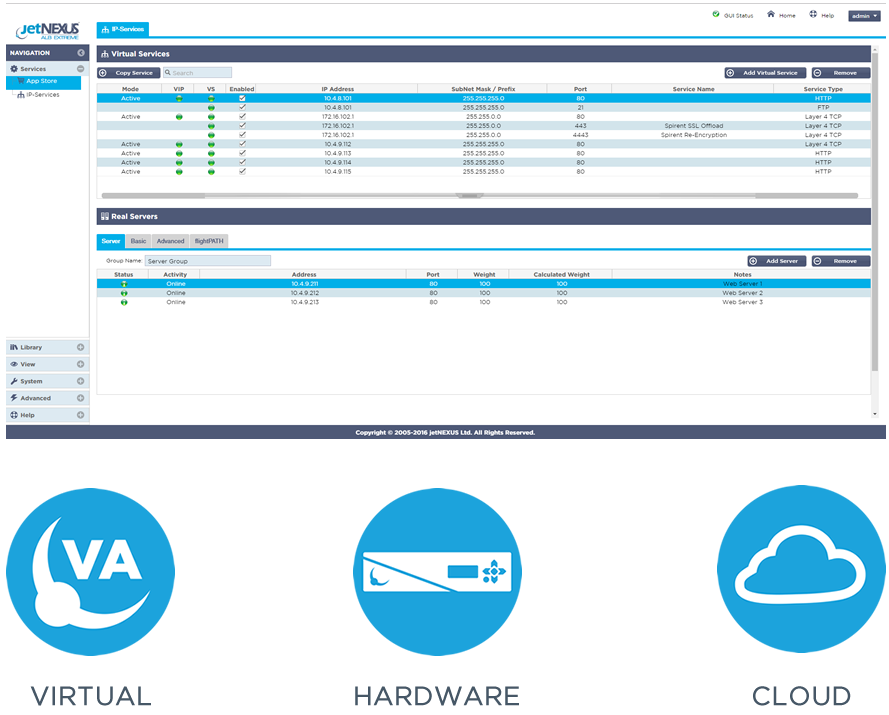 click here to enlarge
Distribute data between multiple data centers and clouds to deliver fast, scalable and resilient applications regardless of location. Implement load balancing and fail over policies based on several criteria, including advanced health checks and user geo-location
Resiliency and Disaster Recovery Run two data centers in an Active-Passive architecture so that if one data center fails, traffic will be sent to the other.
Load Balancing and Geo-Location Distribute traffic between multiple data centers in an Active-Active architecture based on specific criteria including: fixed weight, round robin, data center health check, geo-location of the client etc.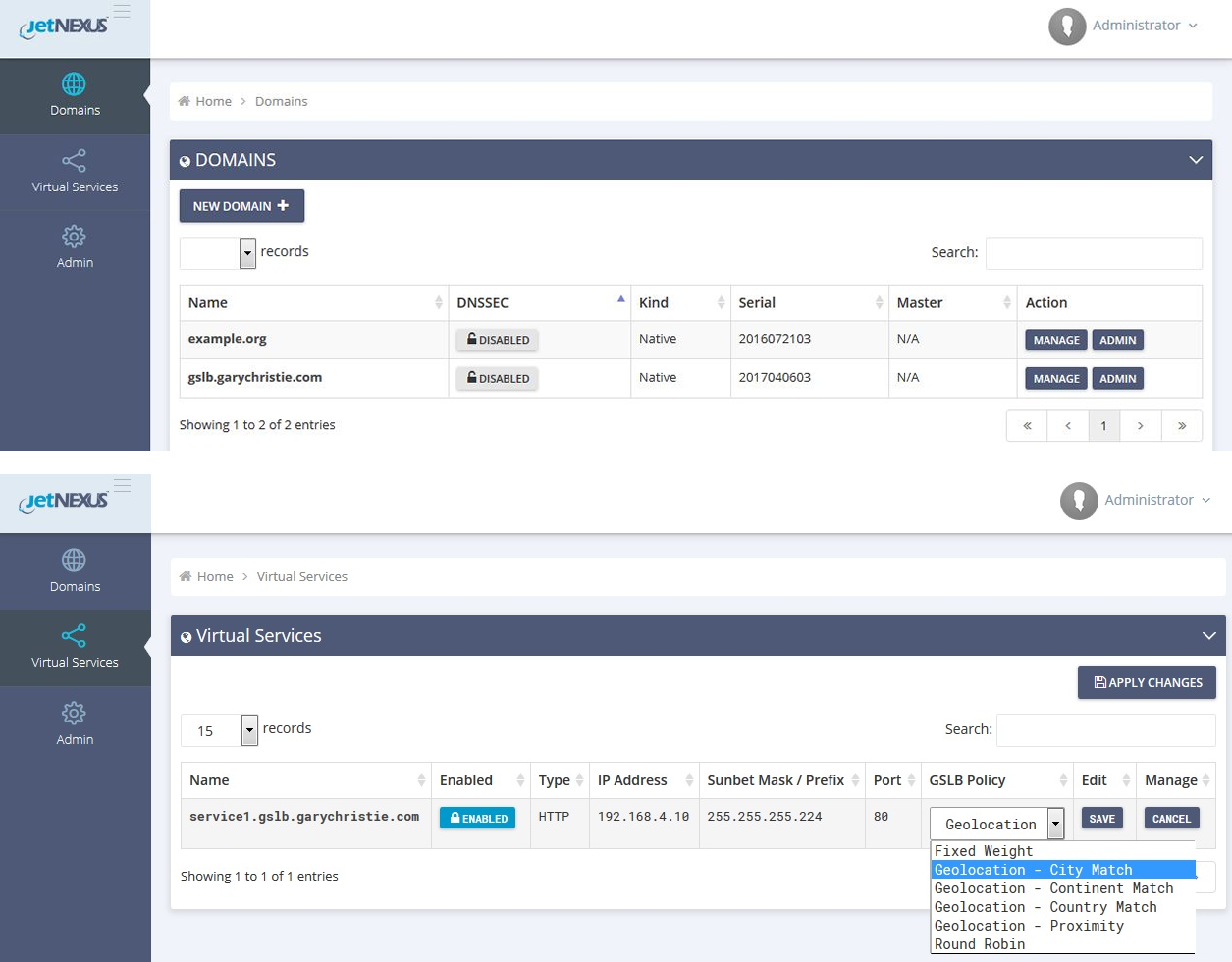 Prevent unauthenticated and untrusted traffic accessing internal resources and services with the jetNEXUS Pre-Authentication module. Deploy Single Sign-On functionality to challenge a user only once for access to multiple back-end services.
Prevent un-authenticated and untrusted traffic
Flexible authentication security options
Single Sign-On functionality
Replace discontinued Microsoft ForeFront TMG (Threat Management Gateway)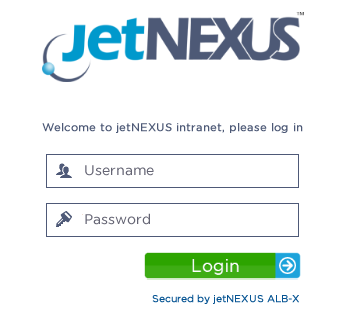 The jetNEXUS Web Application Firewall incorporates industry leading, hardened firewall technology to provide Layer 7 application protection for web-based applications.
Satisfy PCI-DSS and OWASP Application Firewall requirements
Leading edge Containerisation technology
Isolate each Application Firewall instance
Fast and easy to deploy and configure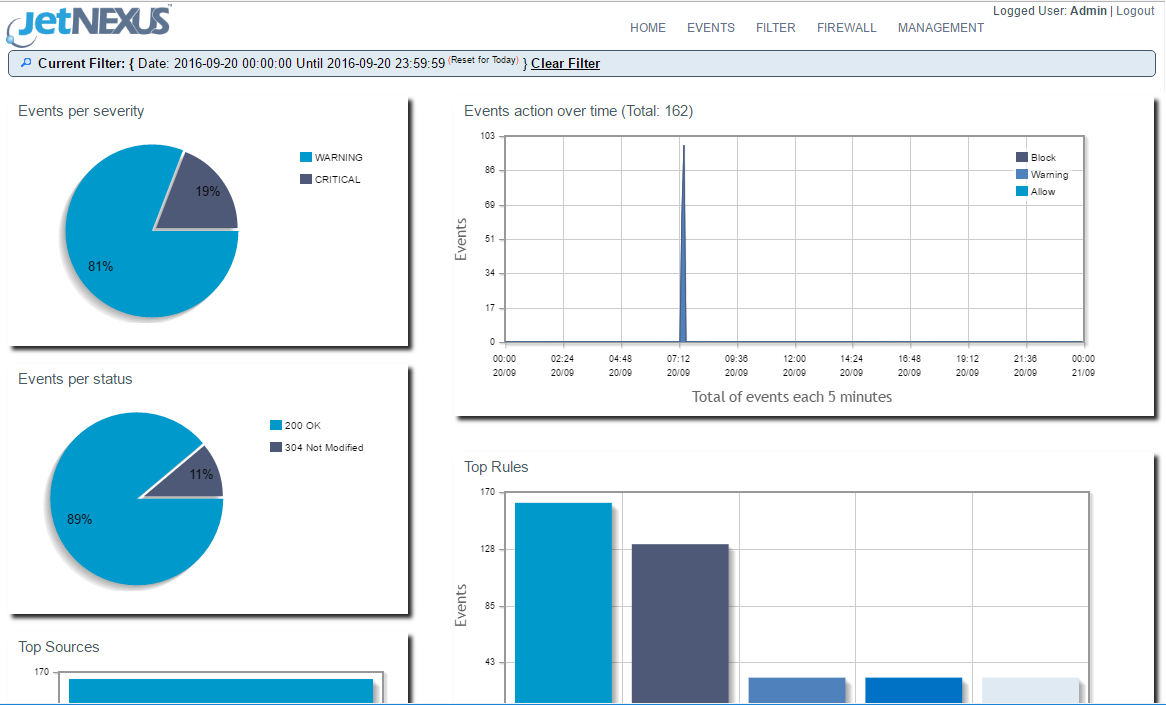 click here to enlarge
jetNEXUS loves the concept of load balanced Microservices, and has aligned two development and deployment strategies to containerisation. jetNEXUS Microservice Container for Docker Advanced load balancing available on the world's leading software containerisation platform. jetNEXUS as a Docker Host jetNEXUS combines the power of containerisation with ADC technology to build a robust but flexible Application Delivery Platform (ADP).