Network Function Virtualisation
For Fast and Agile Networks
What Is Network Function Virtualisation (NFV)?
Network Function Virtualisation, or NFV quite simply refers to the virtualisation of networking devices that have been traditionally delivered as hardware.  These could include routers, firewalls and of course load balancers.
NFV implementation allows for the dynamic provision of network components, services and applications in a matter of minutes.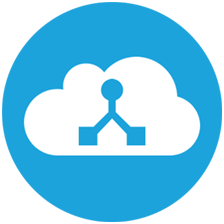 edgeNEXUS and NFV
edgeNEXUS is part of the NFV architecture by acting as a Virtual Network Function (VNF), offering advanced load balancing on leading virtualisation and container deployment platforms.
The edgeNEXUS App Store also acts as an NFV platform in itself. The edgeNEXUS App Store is dedicated to the latest application networking solutions and services including SDN, ADC, Security, Containerisation, Big Data and the IoT.
Simply and quickly deploy feature-packs, solutions and add-ons onto the application delivery platform and integrate multiple applications within the platform to build powerful network services.