Easy to Deploy, Configure and Manage
The edgeNEXUS Load Balancer has an intuitive GUI which makes configuration a fast, painless experience for experts and novices alike. We are very proud of our User Interface which elegantly combines modern, clean design with a refined navigation.

edgeNEXUS is designed with an ethos of delivering the features that you need in a format that you can use, rather than a bloated, over-engineered solution that requires dedicated teams of experts to deploy and maintain. If you want a networking appliance that you need a PhD to use, edgeNEXUS isn't for you.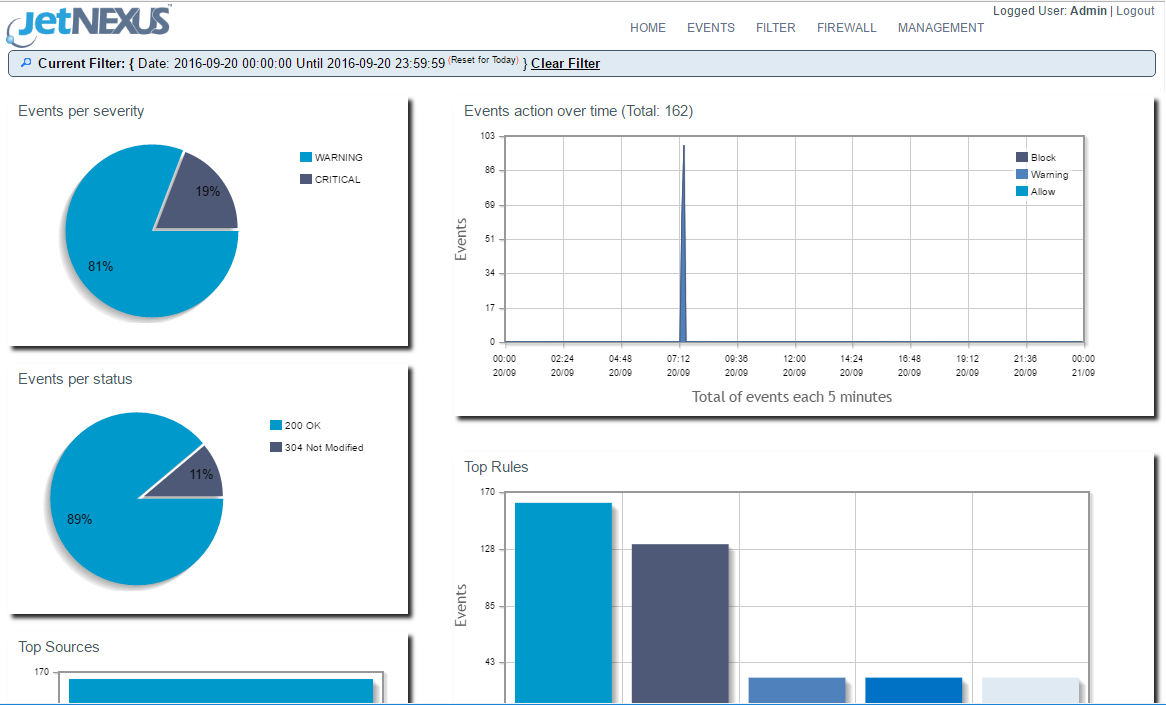 click here to enlarge
Our Customers Love the Simplicity of edgeNEXUS…
"We can manage the devices and traffic rules without complex CLIs, scripts or complicated GUIs. Even colleagues with less load balancing experience and technical knowledge can quickly understand how edgeNEXUS works."
"The intuitive configuration and 'dead-easy' deployment were also significant factors in our purchasing decision."
"edgeNEXUS is intuitive and incredibly easy to use, we had it set up, configured and running in minutes."
The edgeNEXUS GUI
Click on the buttons to learn more.
Setting up services is a breeze with the edgeNEXUS GUI…