jetNEXUS Load Balancers intelligently direct traffic among healthy servers in order to guarantee always-available applications.
Load Balancing allows you optimise server utilisation, improve application performance and remove single points of failure.
Operating at Layer 7 (the application protocol level) jetNEXUS' advanced load balancing algorithms ensure efficient, intelligent and configurable distribution of your application traffic. Featuring multiple methods of persistence (aka Sticky Sessions), the ability to gracefully add and remove servers from a pool and to create "servers of last resort", jetNEXUS gives you control, performance and resilience.
jetNEXUS Load Balancers feature multiple different Connectivity Modes, including;
Reverse Proxy

High Performance Layer 4 Load Balancing

Direct Server Return (DSR)
Gateway
jetNEXUS Load Balancers feature multiple load balancing methods, including:
Fastest Server
Weighted Server
Least Connections
Round Robin
IP Bound
IP List Based
Cookie Based
Customisable Cookie
Classic ASP Session Cookie
NET Session Cookie
JSP Session Cookie
JAX-WS Session Cookie
PHP Session Cookie
Weighted Round Robin
Weighted Least Connections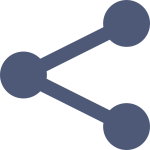 edgeNEXUS makes connections to responding servers faster for a better end user experience. Day to day maintenance is minimal, making edgeNEXUS a very efficient and all round effective load balancing solution.
SEE MORE