Advanced Server Health Monitoring is the key to delivering resilient applications.
Rather than just monitoring simple server availability, jetNEXUS drills down into Layer 7 to inspect the health of the application itself, allowing it to detect and automatically route around problematic servers.
As well as a host of pre-packaged Layer 7 application monitors (ranging from Exchange OWA to RDP to DICOM) edgeNEXUS enables you to upload custom monitors for any TCP/IP application, giving you complete control over your environment.
edgeNEXUS load balancers now support multiple, concurrent server health checks per application.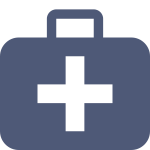 edgeNEXUS represents superb value, providing us with advanced load balancing functionality, flexible control and outstanding network resilience, all at a cost effective price point.
SEE MORE